Cairncross Conversations

Bunya dieback
Help contribute to our understanding of Bunya dieback.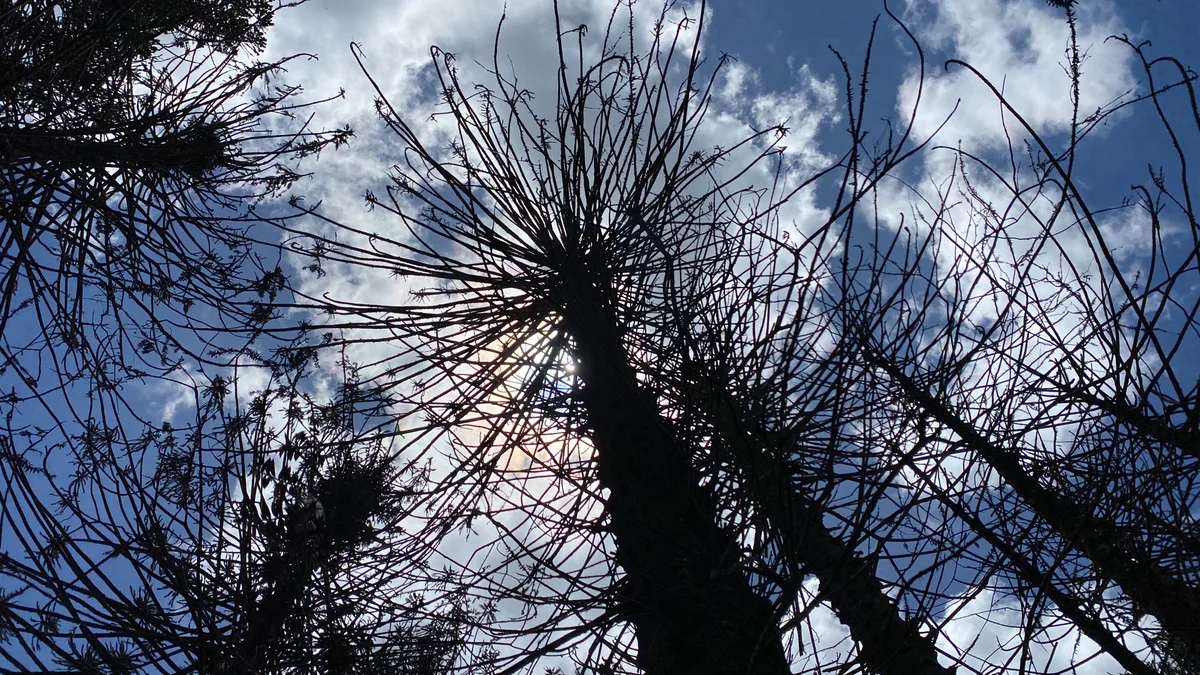 Spencer Shaw (Brush Turkey Enterprises) and BJ Murphy (Mimburi Dreaming Arts & Culture) shared their research into Bunya dieback in a recent talk at Mary Cairncross. The talk was part of the Cairncross Conversations series. The speakers discussed the implications and management challenges of this fungal disease, both environmentally and culturally in our local landscape.
The precious fragments of Jinibara Country rainforests (such as Mary Cairncross Scenic Reserve) are facing many threats. You may have noticed dying Bunya trees across the Sunshine Coast hinterland and beyond. Diseases such as 'Dieback' from fungal species Phytophthora sp. and Phellinus noxius are impacting these trees and others.
Spencer and BJ are encouraging the community to share observations of bunya trees with dieback via an iNaturalist project, 'Bunya Dieback'. By contributing your observations you will help researchers to better understand the extent of damage and plan action to support this important species. Check out their fact sheet for details on how to contribute.
This talk was part of the 'Cairncross Conversations' series: environmental, informative and on-point learning experiences for the community, held at Mary Cairncross Scenic Reserve. For upcoming talks and events check out our What's On page.