Rainforest guides help you to discover more on your walk through the reserve.
Pre-booked guided walks of the rainforest are available 9am – 3.30pm daily.
Walks are conducted by volunteer guides who have an intimate knowledge of the forest and can point out many sights that you might otherwise miss.
All school and other organised groups (e.g. community groups and tours) must pre-book their visit, regardless of whether they are seeking a guide. This helps to ensure all visitors have a positive experience, avoids a clash with another group and minimises overcrowding and damage to the reserve.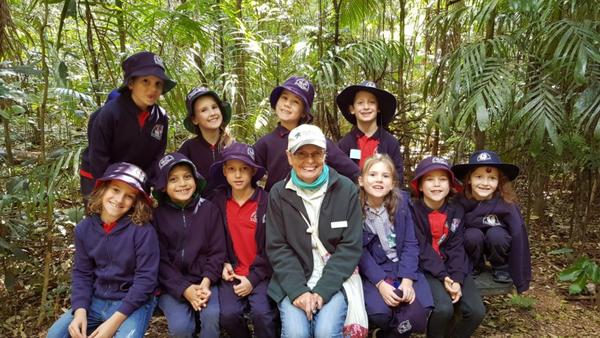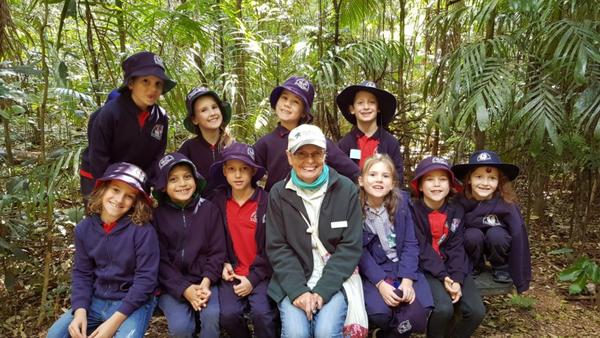 Let our guides help your students discover the wonders of the forest.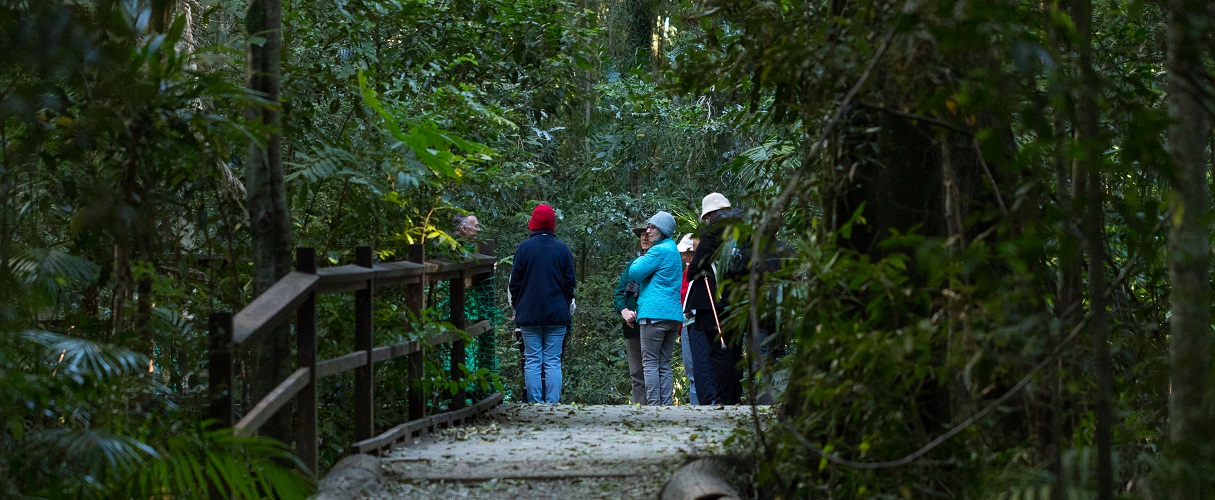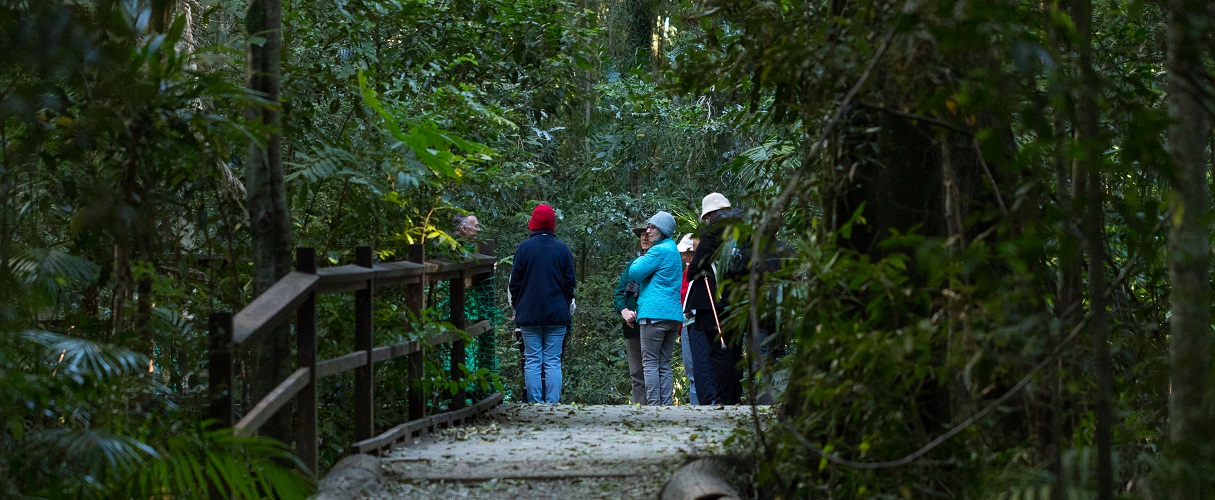 Make the most of your visit, come on a guided walk with a local.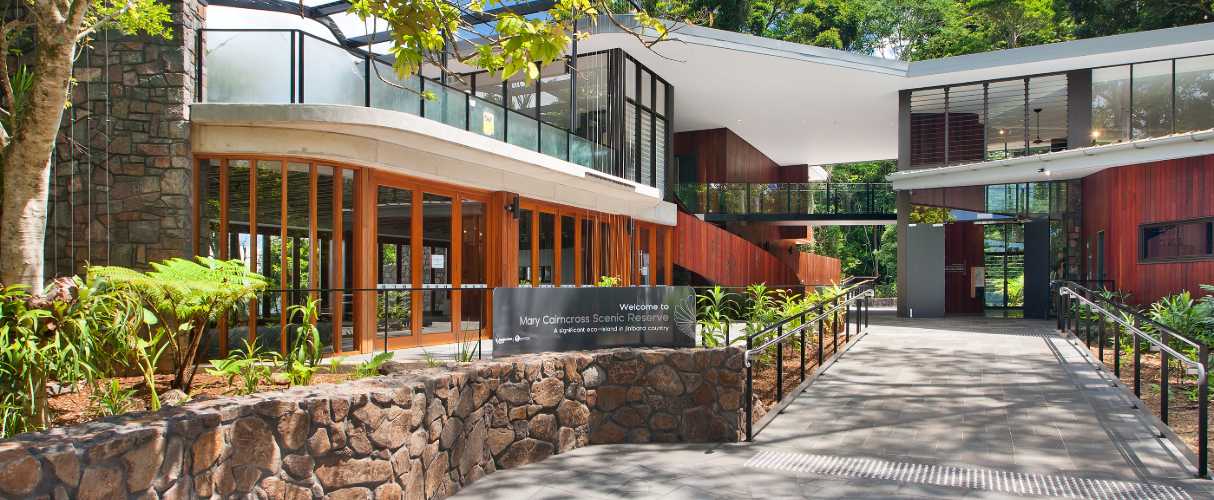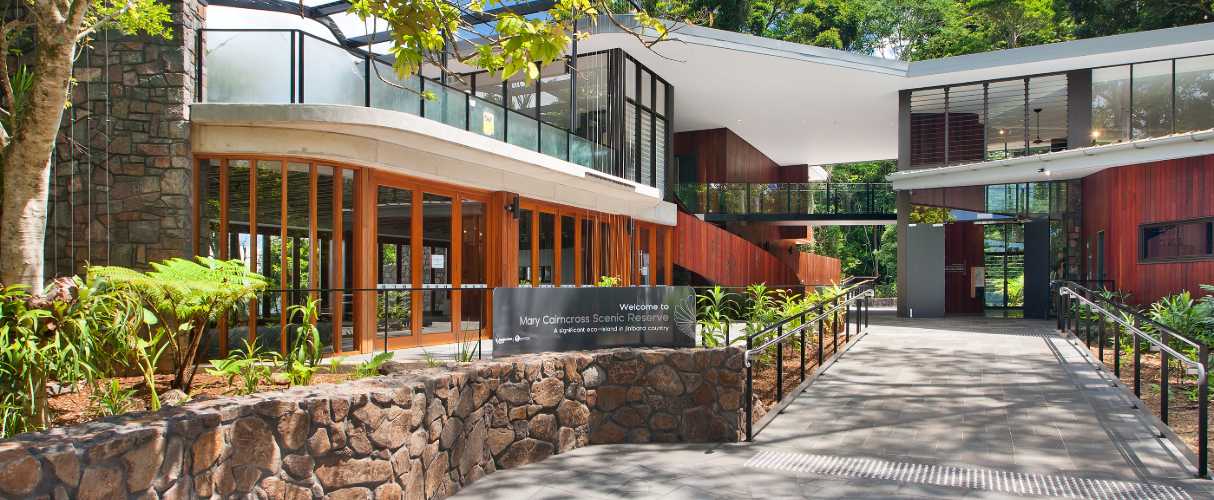 Everything you need to enjoy your visit.
Rainforest Discovery Centre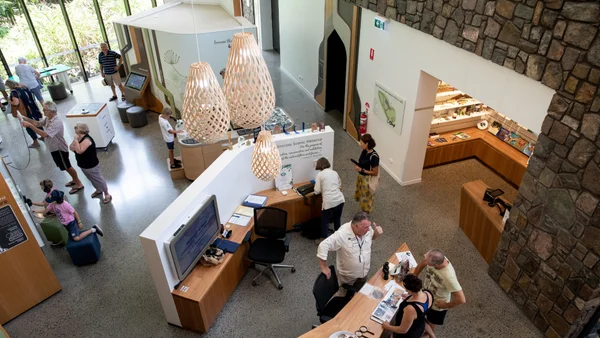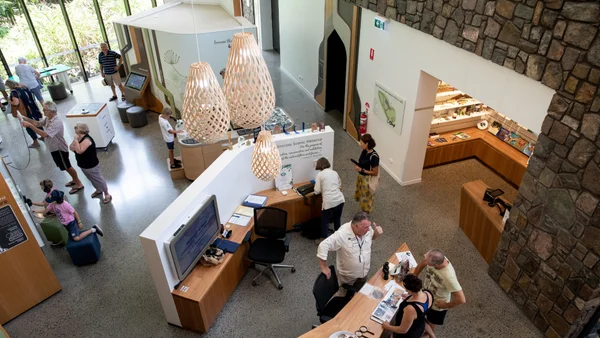 Visitors of all ages will enjoy exploring the interactive displays.